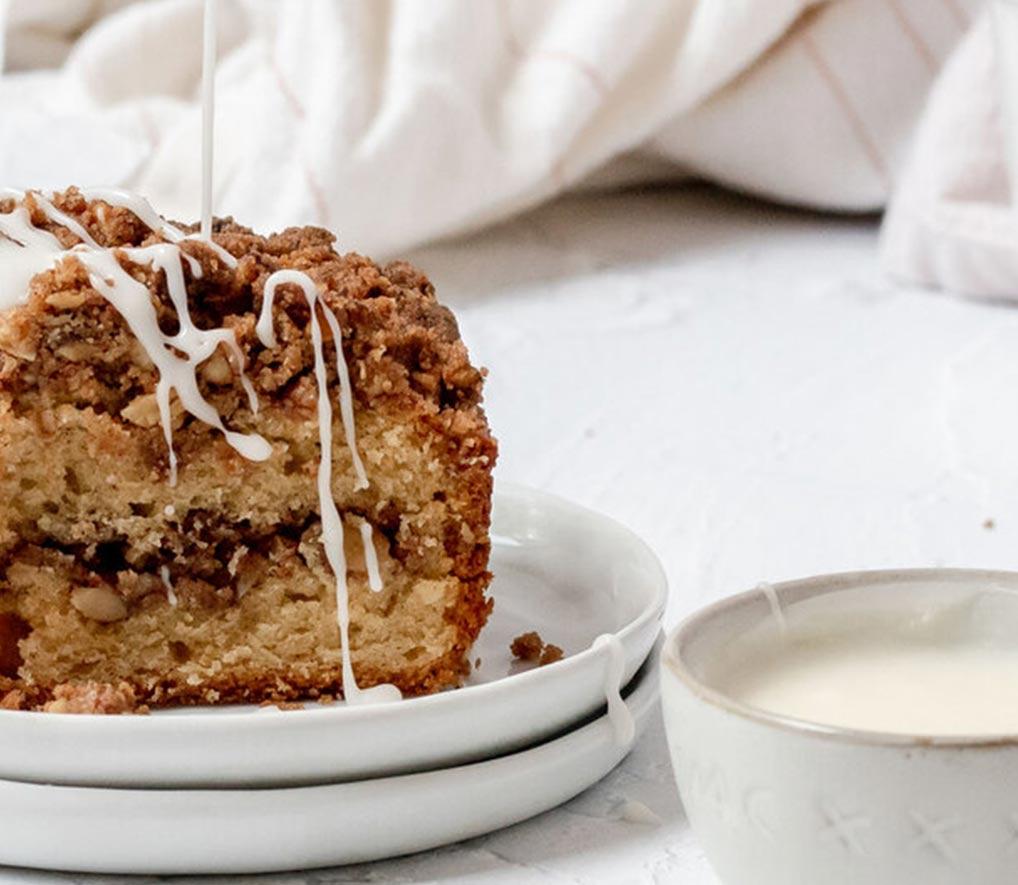 Brown Butter Yogurt Coffee Cake
Ingredients
Cake
¾ cup unsalted butter
½ cup sugar
½ cup firmly packed brown sugar
3 eggs
1 tablespoon vanilla extract
2 ½ cups all-purpose flour
2 teaspoons baking powder
1 teaspoon ground cinnamon
½ teaspoon baking soda
½ teaspoon kosher salt
1 cup plain full-fat yogurt
Streusel
1 ½ cups all-purpose flour
1 cup firmly packed brown sugar
1 tablespoon ground cinnamon
1 cup chopped pecans, if desired
1 cup unsalted butter, melted
Glaze
½ cup powdered sugar
1 tablespoon unsalted butter, melted
1 to 2 teaspoons PET Dairy milk
How to
To brown butter, in 1-quart saucepan melt butter over medium heat. Once melted continue cooking, stirring often and watching closely, until butter just begins to turn golden brown (3 to 5 minutes). Immediately remove from heat. Let cool 10 minutes.
Heat oven to 350°F. Line lightly greased 13×9-inch cake pan with parchment paper; set aside.
To make cake, in large bowl whisk together cooled browned butter, sugar, brown sugar, eggs and vanilla. In medium bowl whisk together flour, baking powder, cinnamon, baking soda and salt. Add ½ flour mixture and ½ yogurt to butter mixture; gently stir just until moistened. Add remaining flour mixture and remaining yogurt; gently stir just until combined. Batter should be smooth and thick; set aside.
To make streusel, in medium bowl stir together all streusel ingredients until mixture comes together and forms clumps.
Spoon ½ cake batter into bottom of prepared pan; spread to cover bottom evenly. Sprinkle ½ streusel mixture evenly over batter. Spoon remaining cake batter evenly over streusel; sprinkle evenly with remaining streusel. Bake for 45 to 55 minutes or until toothpick inserted into center comes out clean. If streusel begins to brown too quickly, cover with aluminum foil. Let cool completely in pan before removing.
To make glaze, in small bowl whisk together all glaze ingredients, adding milk 1 teaspoon at a time, until desired consistency. Drizzle glaze over top of cooled coffee cake.
Recipe and image provided by Half & Half magazine.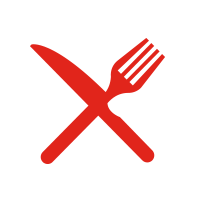 Other Recipes You Might Like