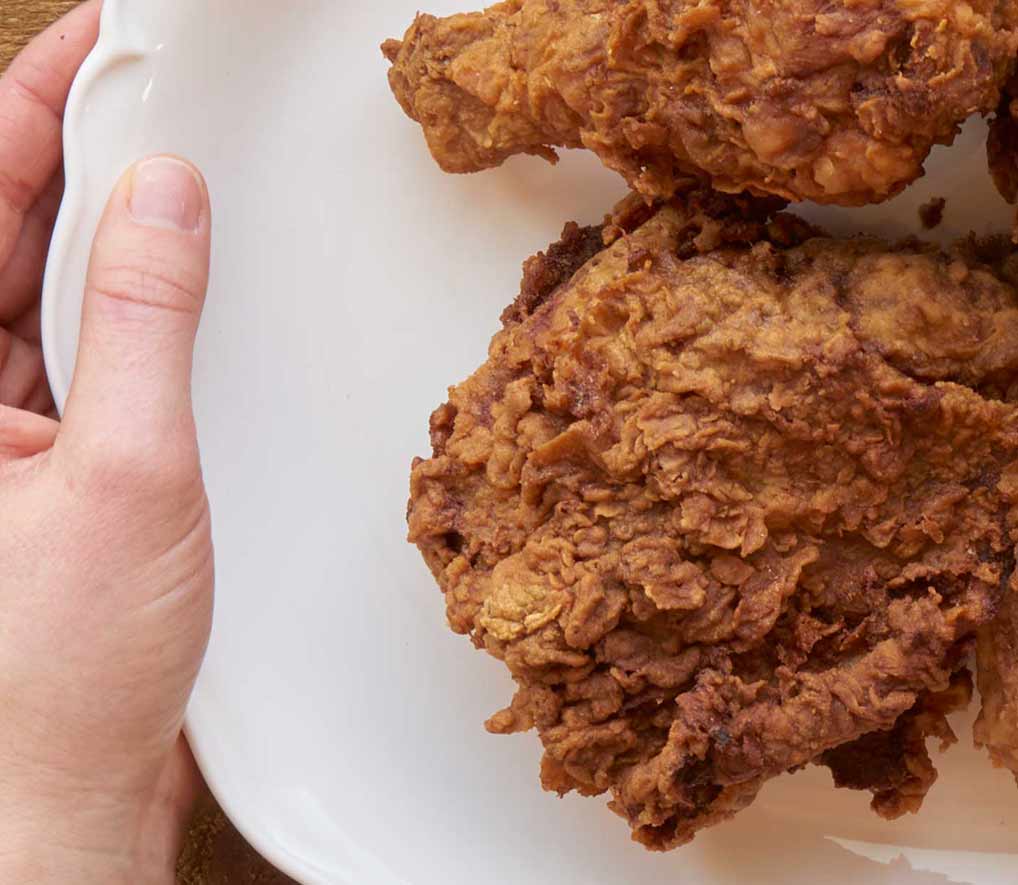 Ingredients
2 quarts (8 cups) vegetable oil
4 to 5 pounds bone-in, skin-on chicken thighs and drumettes
1 cup butter, softened
2 tablespoons ground cayenne pepper
2 teaspoons salt
1 teaspoon garlic salt
2 teaspoons paprika
1 cup PET Buttermilk
4 eggs
2 cups all-purpose flour
2/3 cup corn starch
1 tablespoon salt
How to
Pour oil into heavy bottomed 8-quart pot. Cook over medium high heat until oil is 350°  Line 2 (15x10x1-inch) baking pans with paper towels; set 1 aside.  Place chicken, skin side down, on 1 paper towel lined pan to remove any moisture.  In medium bowl stir together butter, cayenne pepper, 2 teaspoons salt, garlic salt and paprika.  Rub spice mixture all over chicken pieces, including underneath skin; set aside.
In pie pan or shallow dish whisk together buttermilk and eggs. In another pie pan or shallow pan whisk together flour, corn starch and 1 tablespoon salt; set aside.
Once oil is to temperature, dredge spice rubbed chicken pieces by first dipping into buttermilk mixture, coating all sides. Then coat on all sides with flour mixture (do not shake off excess).  Carefully place coated chicken, a few pieces at a time, into heated oil.  Fry until golden brown and juices run clear, 165°F (about 12 minutes for drumettes and 15 minutes for thighs).  Remove chicken; place on second paper towel lined pan to drain.  Repeat until all chicken is cooked.  Serve immediately or hold in 250°F oven until ready to serve.
Tip:  To bake chicken, omit oil.  Heat oven to 400°F; line 2 (15x10x1-inch) baking pans with aluminum foil.  Place coated chicken on prepared pans about 2-inches apart.  Bake for 20 minutes, turn chicken pieces over.  Continue baking for 20 to 25 minutes or until golden brown and juices run clear, 165°F.
Recipe and image provided by Half & Half magazine.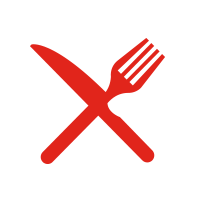 Other Recipes You Might Like