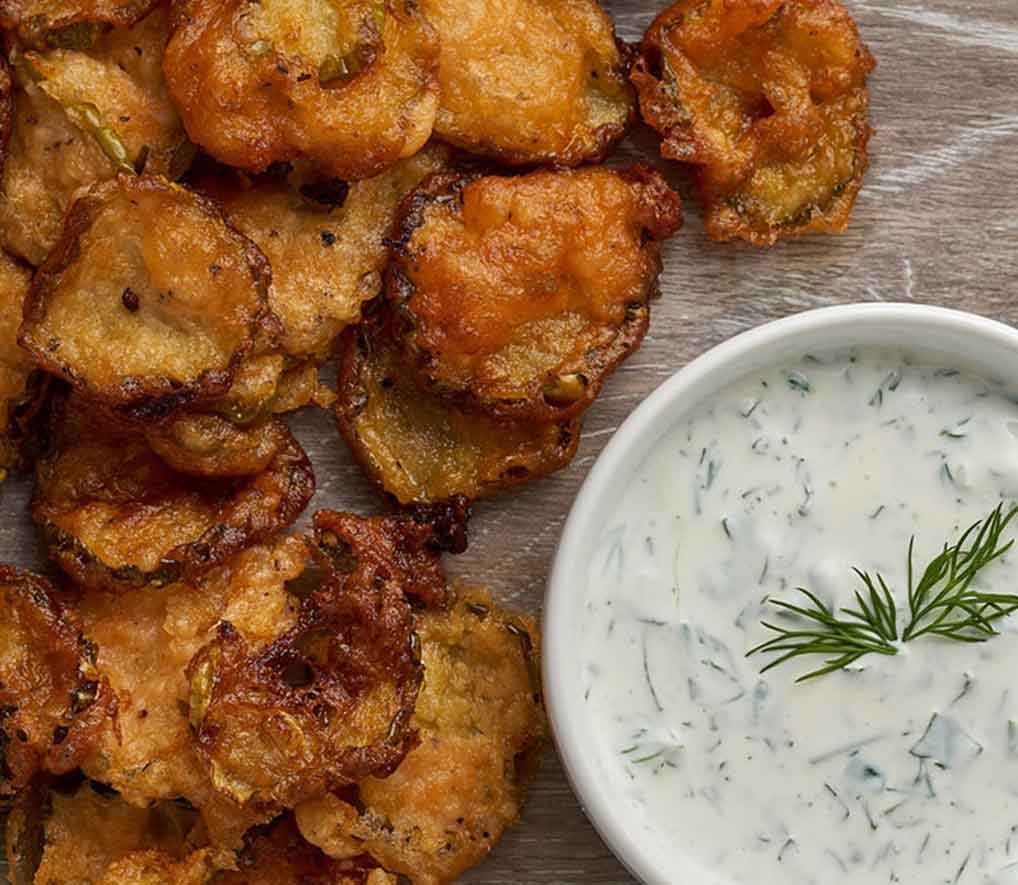 Fried Buttermilk Dills with Herby Ranch
Ingredients
Dip
½ cup sour cream
½ cup PET buttermilk
¼ cup chopped fresh parsley leaves
¼ cup chopped fresh chives
¼ cup chopped fresh dill
Salt and pepper
Pickles
1 quart (4 cups) vegetable oil
1 (16-ounce) jar sliced dill pickles (hamburger dill chips or ovals), drained
½ cup all-purpose flour
2 teaspoons garlic powder
1 teaspoon salt
1 teaspoon pepper
1 cup PET buttermilk
2 tablespoons hot sauce
How to
To make dip, in medium bowl whisk together sour cream and buttermilk; stir in parsley, chives and dill. Stir in salt and pepper to taste. Cover; refrigerate until served.
To make pickles, pour oil into heavy bottomed 12-inch skillet; cook over medium high heat until oil is 350°F. Line 2 (15x10x1-inch) baking pans with paper towels; set 1 aside. Place pickles on 1 paper towel lined pan to remove any moisture. Blot with paper towels to dry completely; set aside.
In large bowl whisk together flour, garlic powder, salt and pepper. Add buttermilk and hot sauce; whisk until combined and smooth. Coat about ¼ pickles in buttermilk mixture. Using slotted metal spoon, carefully place coated pickles into hot oil. Fry until golden brown, about 3 minutes. Remove from oil; place on second paper towel lined pan to drain. Repeat until all pickles are cooked. Serve immediately with dip.
Recipe and image provided by Half & Half magazine.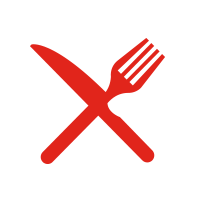 Other Recipes You Might Like